Dunedin Business and Entertainment Directory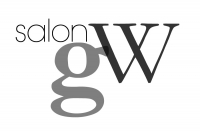 Salon GW
Salon GW is a full- service hair salon. We are located on the corner of the Pinellas Trail and Main Street. We specialize in color, highlighting, haircutting, styling, makeup, and hair extensions. ...

Avg. rating: 5
from
1 votes
.

---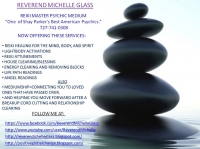 Reverend Michelle Glass
Reverend Michelle Glass is One of the Best American Psychics and is listed on Shay Parker's Best American Psychics, & Reiki Master located in Downtown at Enchanted Spirits.She offers:Angel and life...
---

Beauty on Broadway Salon
We are now offering Manicures, Pedicures, Artificial Nail Applications and Permanent Makeup
---

Cottage Salon on Douglas
Our salon proudly offers professional hair care services with attention to personalized service
---

Hair Cuttery
Our full-service salons provide everything from cuts, color and style to texture and waxing services that will give your entire family the look they want at a price they'll love!
---

Hair Factor
We offer hair care and spa services
---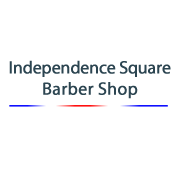 Independence Square Barber Shop
Barber shop located in the Independence Plaza.
---

Spa Simeone and Salon
Hair, Nails, Spa Services, Massage, Spray Tanning, Gentlemens Spa Services, Spa and Bidal Packages.
---

Salon Suites on Main
Offering a range from hair care to massage therapy
---

McCutcheon, Mark D. C., P.A.
For more than 30 years, Dr. Mark McCutcheon has provided patients with much-needed pain relief using traditional chiropractic spinal manipulation, therapies and massage.
---

Paris Hair Design
Paris Hair Design's Professional Staff has the newest trends and quality techniques that will leave you smiling every time!
---

Metamorphosis Center for Renewal
Whether it's an acupuncture treatment, customized facial or a therapeutic massage, you are sure to be acknowledged with an attitude of caring and compassion, and treated by an experienced and...
---

Pure Harmony
Massage Studio & Eco Friendly Boutique
---
---

A Perfect Pair Nail Salon & Spa
Nail salon and Spa
---

Bloom Salon & Spa
Hair, skin, nail, and massage services.
---

Aveda Couture
Here to make you look and feel beautiful! Couture offers all hair services and AVEDA hair products.
---

Anytime Fitness
The fitness center that fits your on-the-go lifestyle.
---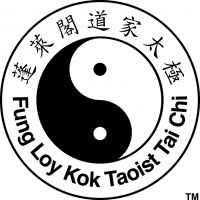 Taoist Tai Chi Society of the USA/International Center FL
The ancient Chinese believed that true health comes when body, mind and spirit work together in harmony. The Taoist Tai Chi® International Center FL is home to practitioners from around the world....
---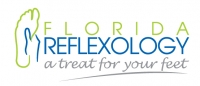 Florida Reflexology
Reflexology presses points on the hands and feet which relieve tension in the whole body to relax, reduce stress, promote better sleep and it feels great too! Traditional Method for Hands and Feet...
---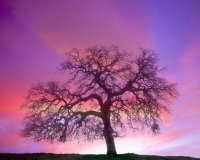 Longwell Massage Therapy, Inc
Offering Massage/Manual Therapy, CranioSacral Therapy, and Lymphatic Drainage Therqapy to: *Reduce pain, tension, stiffness, and edema/swelling *Increase mobility and vitality and to promote overal...
---

McGuire's Barber Shop
Men's Barbershop in Dunedin. With over 100 years of combined experience,
---

JC's Dunedin Barber Shop
Friendly barber shop with professional licensed barbers and cosmetologist. Features include a pool table and dart board for an enjoyable experience.
---

Allen's Barber Shop
Hair Salon/Barber Shop
---

Guy Plaza Barber Shop
Barber Shop
---

Your Dads Barber Shop
Clean and spacious family oriented barber shop located within Dunedin.
---

In The Cut Barbershop and Salon
Barber Shop
---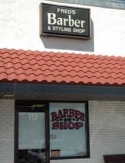 Fred's Barber and Styling Shop
Traditional Family Barber and Styling Shop. Serving the Dunedin Community for 3 Generations.
---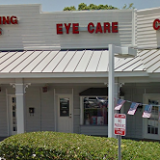 Alan A. Rophie, O.D., P.A.
Optical, Optometric, Physicians, Opticians & Optical Labs
---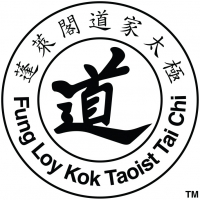 Taoist Tai Chi Society of the USA
The Taoist Tai Chi Society of the USA is a 501(c)(3) charitable organization administered primarily by volunteers. Its mission is to make the benefits of Taoist Tai Chi arts and practice available...
---
Dunedin Calendar of Events
December 2023
Next Month
Sun
Mon
Tue
Wed
Thu
Fri
Sat

8th Annual Carol Sing

8th Annual Carol Sing

Join the Bells of Hope for our 8th Annual Carol Sing All are invited to join us on Sunday, December 17th a 4:00 PM. Enjoy singing your favorite Carols while enjoying beautiful music of the season. This fun night is sponsored by the Bells of Hope. A freewill offering will be taken to benefit the Bells of Hope and Church of the Good Shepherd.

View Website
Add your event to our calendar!