Dunedin Business and Entertainment Directory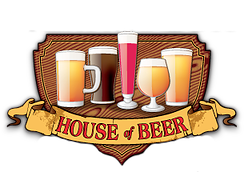 Dunedin House of Beer
One of America's Premier Tap Houses. 40 Drafts of the Country's Finest Hand Crafted Beers and Select World Imports. Starting to Brew on premises by 2014.
---

Dunedin Brewery
Florida's Oldest Craft Brewery, since 1996. Dunedin Brewery offers a rotating line-up of 15+ house-brewed beers, pub food, & live music 5 nights a week. Tours available. For more info: http://www.d...
---

7venth Sun Brewing Company LLC
WhatBelgian-style beer, IPAs, spirit barrel-aged beer, oak-aged sour beer.
---

Cotherman Distillery Co.
Artisan craft distillery
---

Cueni Brewing Co.
Hand crafted beers with focus on English Ales and Belgians
---

Woodwright Brewing Company
Brewery
---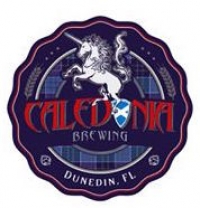 Caledonia Brewing
Opened April 2017, by locals we are a small batch craft brewery in the heart of Downtown Dunedin, FL We're housed in the historic 1925 Dunedin Times building on Main St. We brew our own craft beers...
---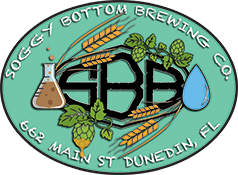 Soggy Bottom Brewery
In 2013, a concept was born to create a brewery with a post-Prohibition We were three local bartenders with a dream of building a fun and tasteful brewery. Our goal was to provide amazing hand-craf...
---
Dunedin Calendar of Events
June 2022
Next Month
Sun
Mon
Tue
Wed
Thu
Fri
Sat

Road to Financial Success

Road to Financial Success

Networking & Workshop Event Tuesday, June 28 8 am - 10 am Gain control over your financials and get the tools you need to improve the long-term success of your business. We'll discuss strategies you can use today to create a map to success no matter where you are - from start up to enterprise. Learn about business accounting best practices and what to avoid Starting & Growing Your Own Business - how to structure your business for maximum growth Accounting Principles - how to read your financials, the story they tell and why that matters Key Reports - Setting up a good accounting system that works EVENT DETAILS: Event is FREE to attend Networking & Continental Breakfast starts at 8 am QuickBooks specialist available for Q&A Giveaways for bringing a business associate DOOR PRIZE: QuickBooks tune up or initial set-up ($500 value)

View Website
Add your event to our calendar!